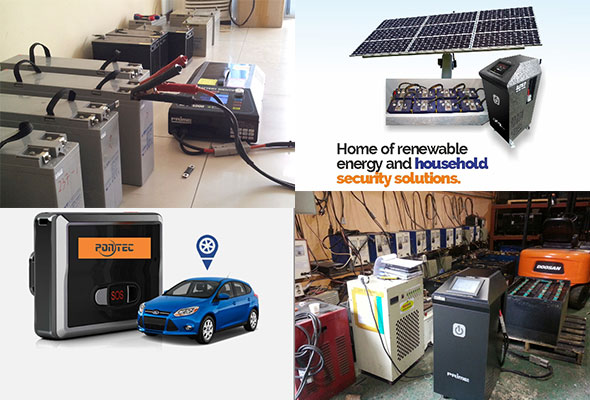 Pontus Technology Limited AKA ( Battery Physician) is duly registered in Nigeria with the Cooperate Affair Commission since 2010 with the Registration No.RC:1179280. We are research and development oriented Company.
Pontus Technology Limited is a leading renewable Energy Solution providers, Security Gadgets designers and maintenance company. We sale, install and service solar, inverter battery regeneration, CCTV Camera, Household Alarm Systems and other gadgets that enhances renewable energies and securities.
Our experience enables us to confidently cater for small and large organization, from conception through design, supply, installation and maintenance. Efficiency is our corporate philosophy and quality service delivery is our watch word.
Within a short time of service in Nigeria. We have successfully regenerated and repositioned over one thousand batteries with end user remarks. No doubt our services has restored hope to hundreds of discouraged solar and inverter users as most of their challenges are centered on the cost of replacing new batteries. Our quest for solution provision has ushered us into this project which in no doubt has restored hope and opportunity to many Inverter/Solar Users. We also design and installs Inverter, Solar and CCTV camera Systems.